Timber Framing and Heirloom Restoration
Hours of Operation are by appointment.
Specialty Lumber not Available Through your Local Big Box Stores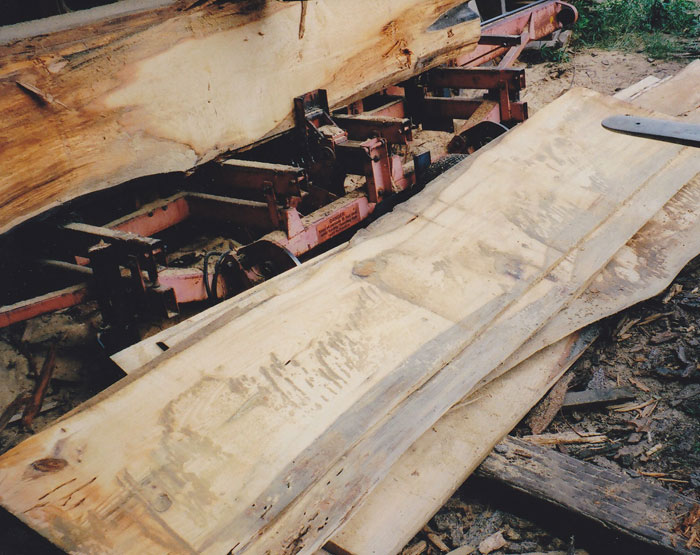 We have a custom wood sawing business and can supply timbers engineered timber trusses as well as architectural beams. Wood species most commonly are eastern White Pine, Hemlock, Cedar and Fir but hardwood is also available. (reclaimed beams are in limited supply but available occasionally) We offer both "Kits" for the do it yourself project which come pre-fitted with mortise and tenon joinery. Installation is available by our experienced team. We are fully insured and covered by WSIB for manufacture and installation of your project.
Antique replica siding and flooring, custom finished to match your heritage building. All our manufacturing work is done in Ontario, Canada.
Fireplace mantles c/w corbels and live edge tables and bar tops. Installation and delivery is also available.
We often make truck decking, stakes and cribbing for the trucking industry.
Metal Roof and Siding Products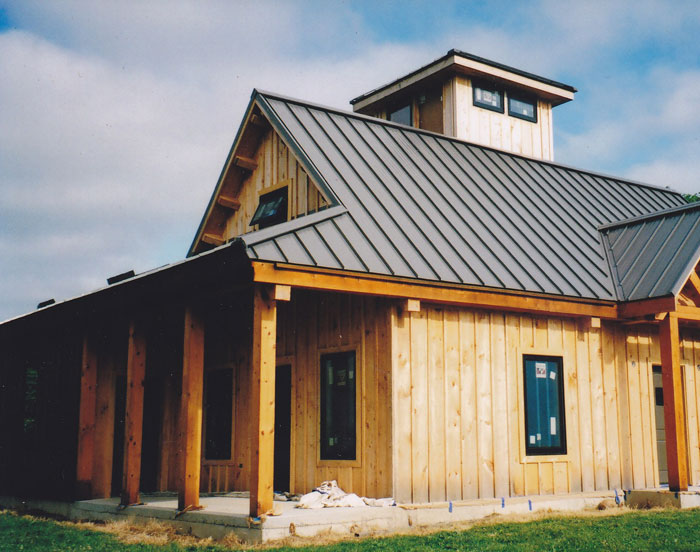 We are a distributor and authorized installer for Easy Building Products is a leading metal roofing manufacturer with 40 plus years of experience in high quality roll-formed steel roofing and siding products.
We supply a wide range of metal roofing products for the Residential, Commercial, and Agricultural sectors. Carrying everything from steel cladding with matching trim to PVC liner panels, fasteners, doors etc.
It is our mission to provide customers with industry leading advice, competitive pricing, quality products and prompt service.
Product Lines
Roofing/ Cladding - Easy to install, sturdy and weather tight.
Interior Liners - 29 guage high tensile steel plus cost effective PVC panels.
Flashing - Protect from leaks and help that roof stand the test of time.
Fasteners & Accessories - All the essential finishing touches.
Windows & Doors - Prefinished doors to match your building.
Areas Served
Niagara Region and South Central Ontario but we do have the capability to ship kits for cottage and bunkee type projects.
Certification and Awards
1st place winner in the Woodmizer Large Barns and Garages Category from over 600 entrants North America wide. We are fully insured and covered by WSIB for manufacture and installation of your project.